Giving children hope in their moment of dispair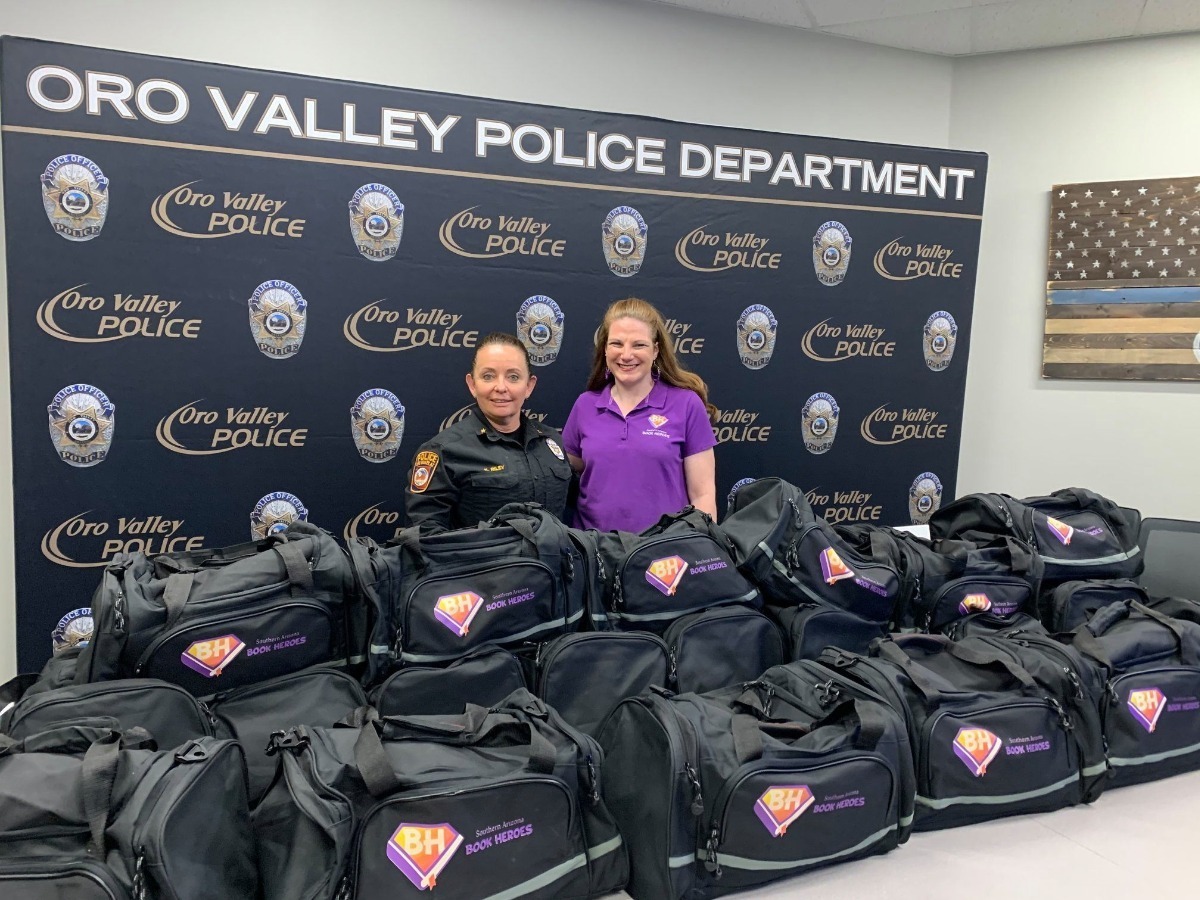 Our Story
Our Founder - Jennifer Dillon - When she was 13 she was taken away from her family due to abuse. She was put into emergency shelter and she lost herself in reading books. Her hope with Southern Arizona Book Heroes is to help children through literacy like it helped her get through her traumatic experience.

From violent acts to car crashes to a growing opioid epidemic, Southern Arizona Book Heroes™ (SABH) joins the front lines with first responders giving comfort to our youngest and most vulnerable citizens. SABH provides resources that help treat children's unseen injuries—their emotional wounds. We equip first responders, victim advocates, social workers, and child-centric agencies with new books and new plush toys, to distract, comfort, and soothe traumatized children.

Reading a book is just the first step in building a strong relationship with children in our community. We support our first responders and believe this program helps to build a partnership with our most important community members, our kids. Our hope is that future generations of this community will be comfortable interacting with emergency responders in every capacity.